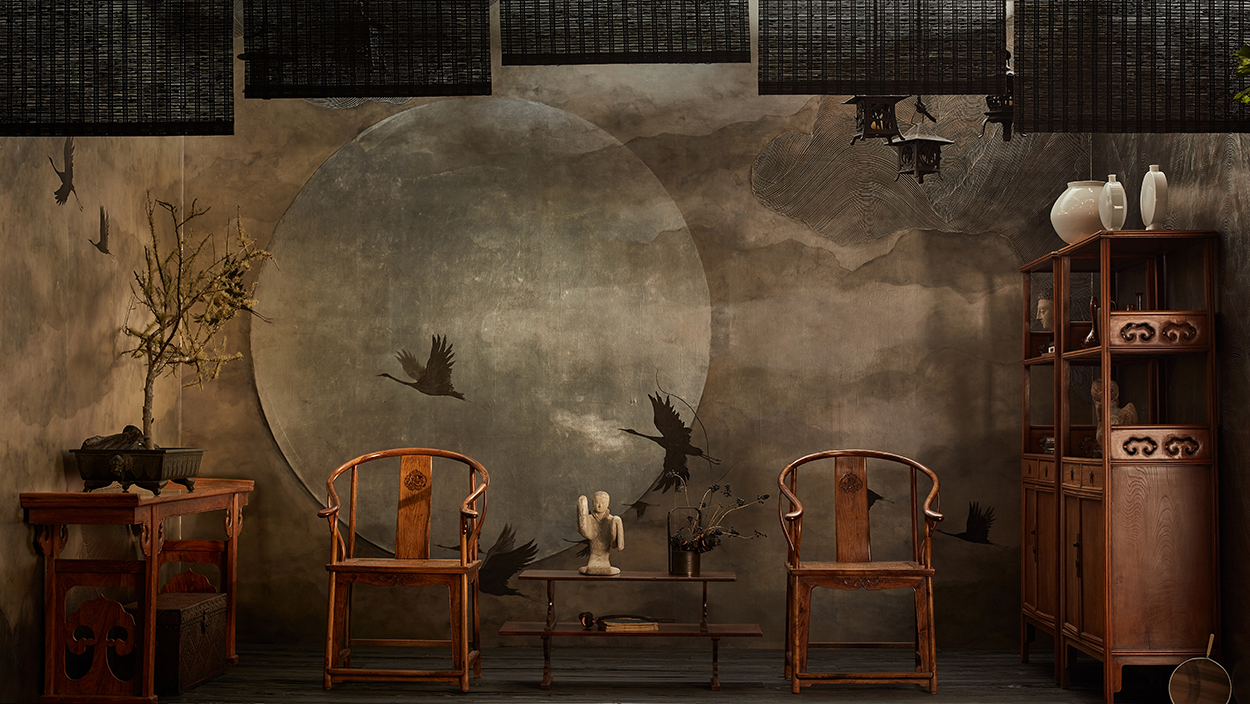 2018 San Francisco Fall Art and Antiques Show
The theme of the 2018 San Francisco Fall Art and Antiques Show–The Sun, The Moon, The Stars & The Zodiac–was interpreted by the four designers who were selected to design the vignettes at the entrance to the Antique Show. I was given the Moon. Photos by Brad Knipstein.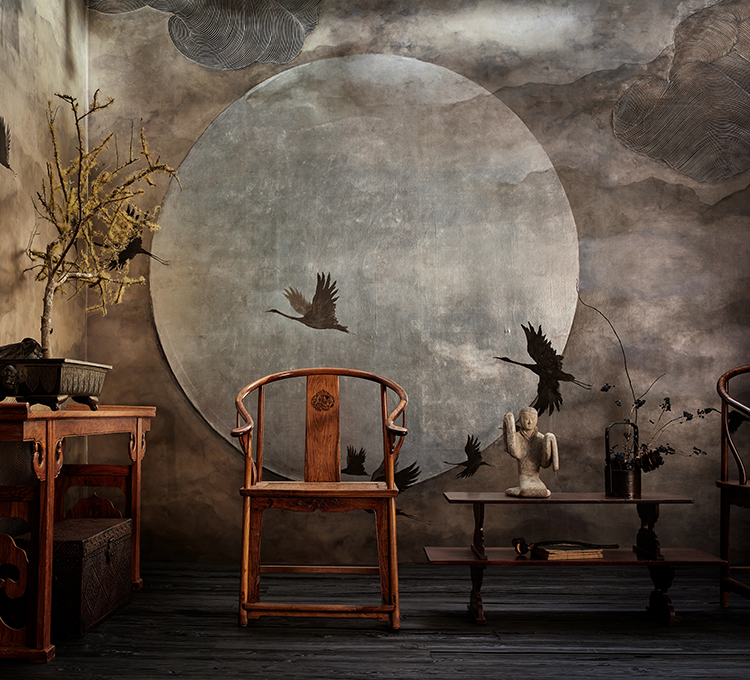 Tell me the story…
About how the sun loved the moon so much
That she died every night
Just to let him breathe.
-Hanoko Ishii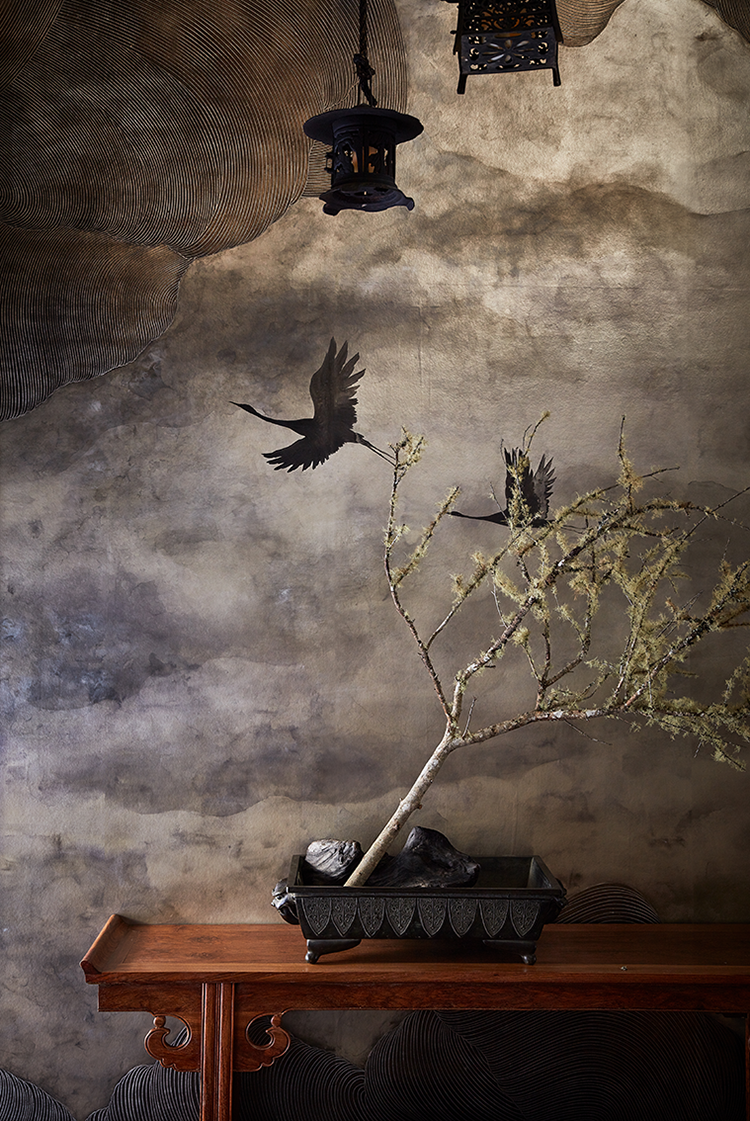 My vignette depicts an idealized representation of a Chinese scholar's study at night. I sought to create a moody, atmospheric and elegant space, with a mere suggestion of something ever-so-slightly sinister.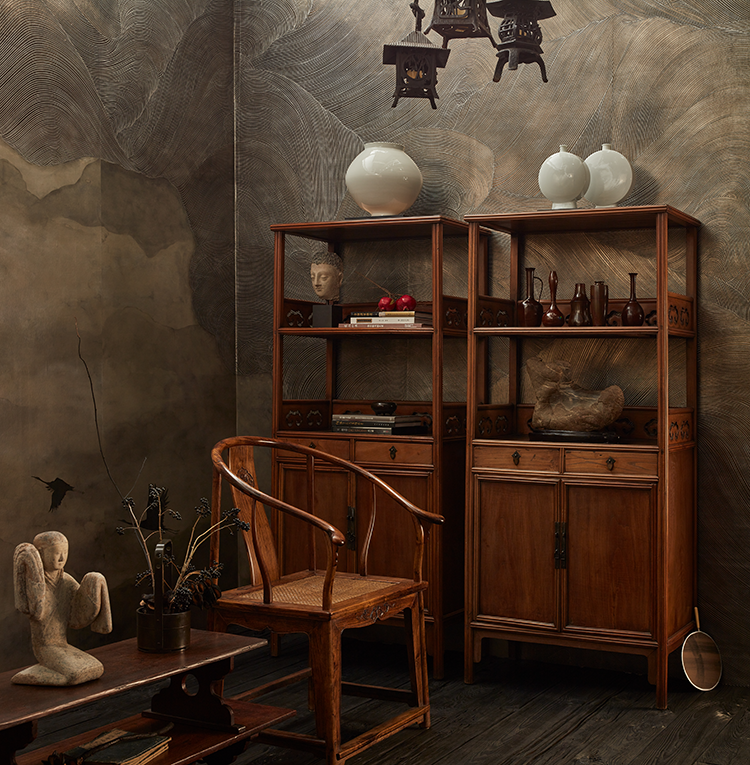 I incorporated important pieces of 17th century Ming dynasty Chinese furniture, Chinese books, an ancient Gandharan head, a scholar's rock, and a collection of Japanese bronze vases that evoke the paintings of Giorgio Morandi, an Italian artist from the early 20th century.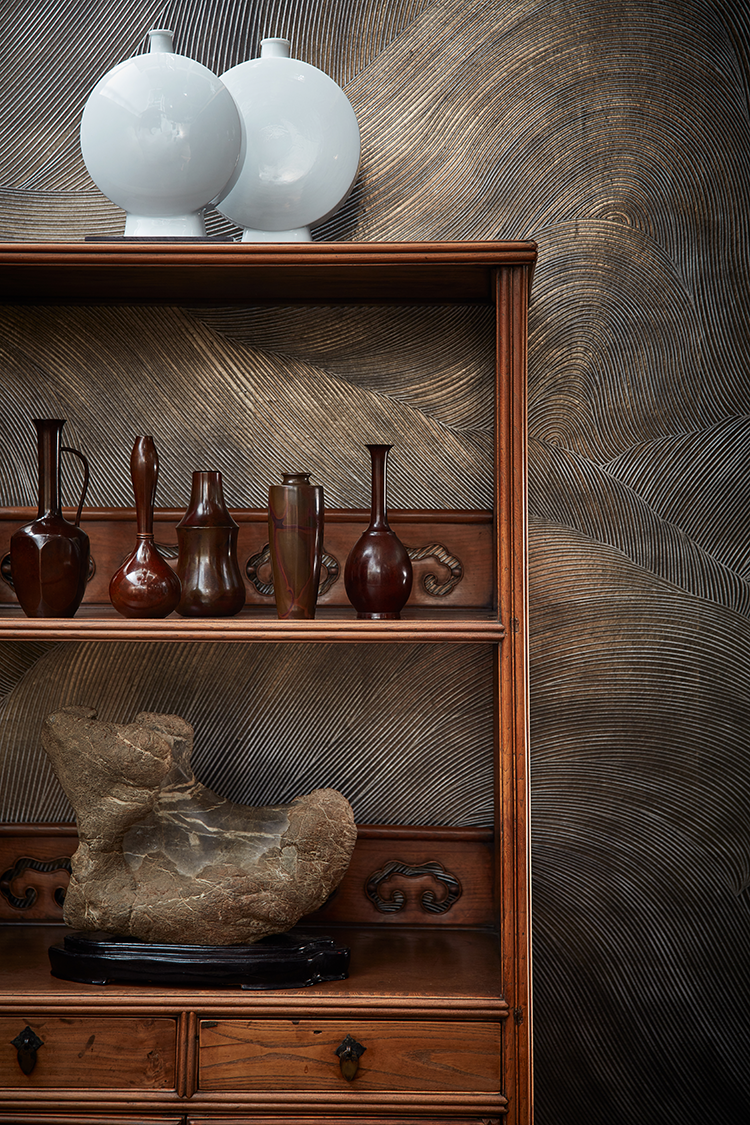 The Ming Dynasty bookcase is topped with an exceptional pair of Moon flasks by the esteemed Korean ceramic artist, Young Sook Park.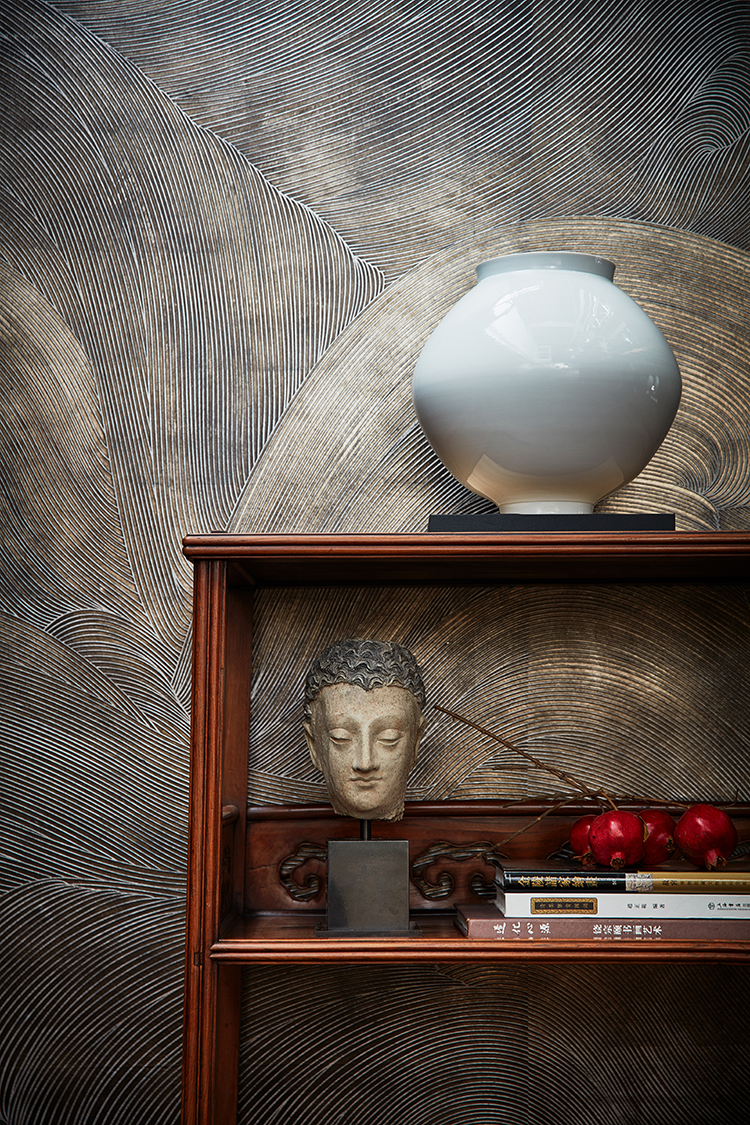 Moon vase by Young Sook Park with 2nd century AD Gandhari head.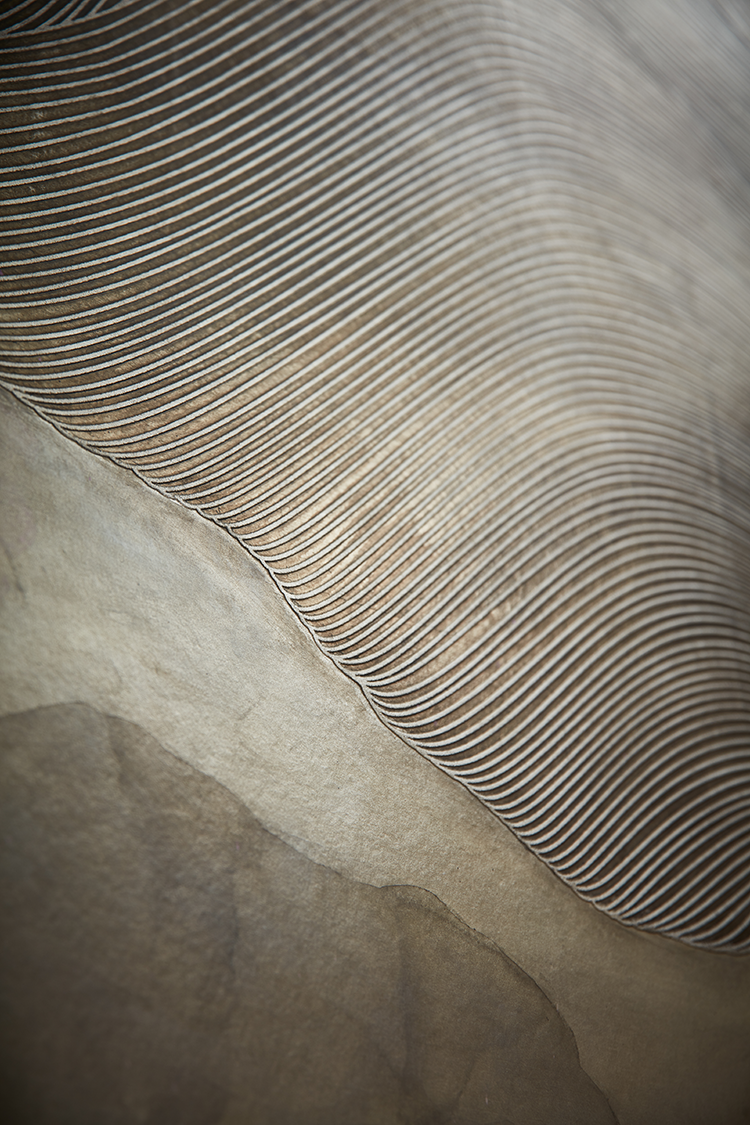 From start to finish, the process of collaborating with DeGournay on the wallpaper was an absolutely wonderful experience! What an incredible team they have! Everyone was so enthusiastic and fully engaged throughout the process. They were always willing to listen to my suggestions, even when I kept tweaking the size of the moon — I ultimately increased it to over 7 feet in diameter!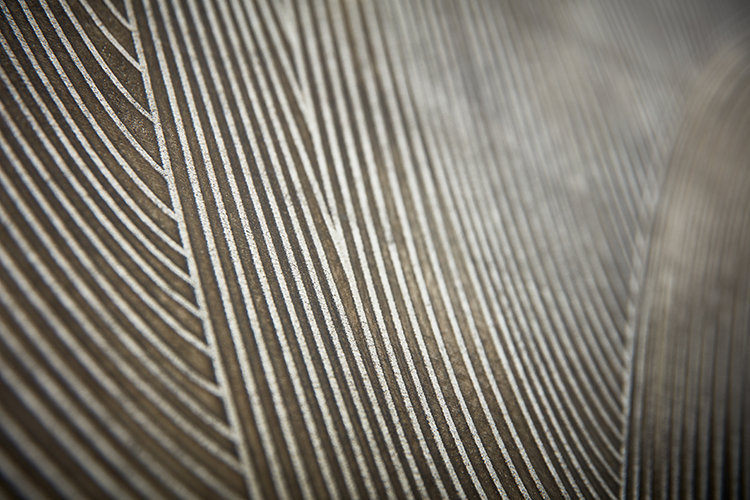 We worked together to establish the design, which was inspired by an important Japanese artist, Matazo Kayama. I love that the paper features traditional Chinese artistic techniques–such as the representation of the cranes flying across the silver gilded moon–combined with a highly abstracted interpretation of clouds, rendered in bas-relief swirls of gilded silver and black.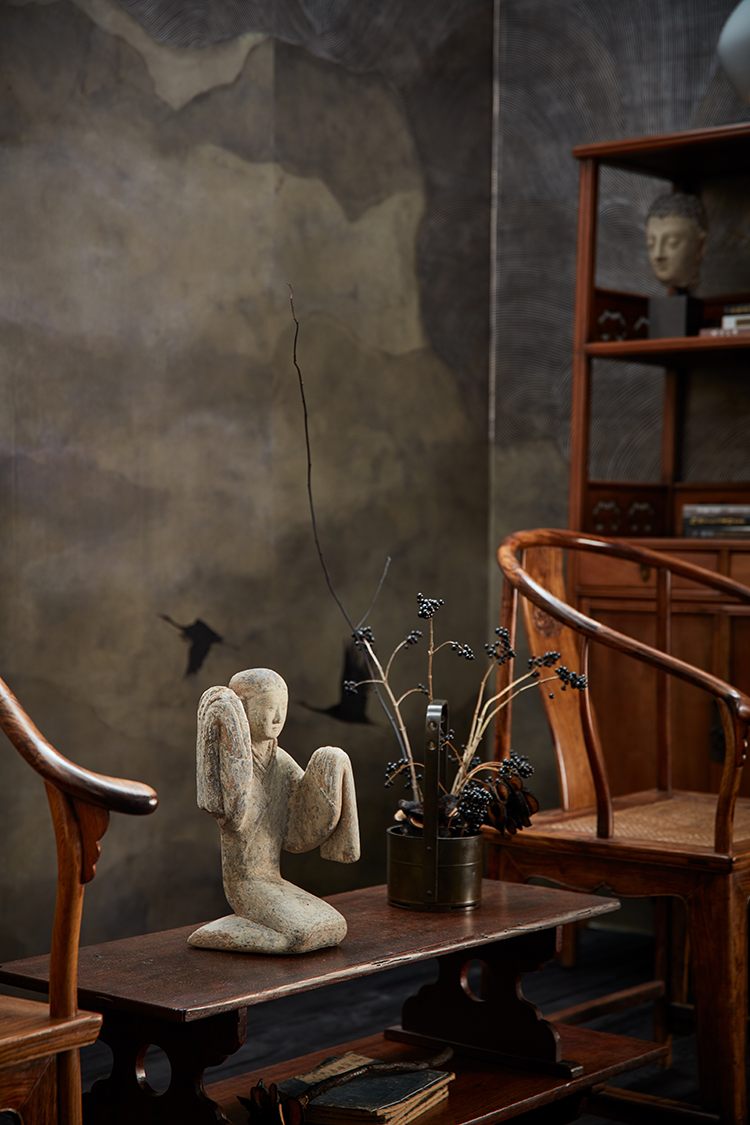 A stunning figure of a kneeling woman from the Han dynasty.